Will eBay.ph start charging fees?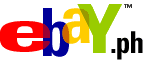 Since eBay Philippines (eBay.ph) was introduced in the Philippines some 3 years ago (November 16, 2004 to be exact), it has remained free to Filipino users. The eBay model (subscription + sales commission) has been the core of it business with Paypal as its major financial backbone. Now that Paypal Philippines has gone full circle, will eBay start charging subscription fees on eBay.ph?
eBay exists in localized versions in about 24 countries worldwide. Some of these sites were early adopters and instead of building a direct local version, eBay just bought them. The list includes:
EachNet, Inc. for $150 Million (Chinese eCommerce Company)
Baazee.com for $50 Million (online shopping site in India)
Internet Auction Co. for $325 Million (online auction in South Korea, mother company of Auction.ph)
Marktplaats.nl for $290 Million (Dutch classified site)
Rent.com for $415 Million
Shopping.com for $620 Million
StubHub for $310 Million (ticket reseller)
When eBay came to the Philippines three years ago, there weren't that many solid players in the market. Well, you can point to BidShot but their business model is a little different. So, a completely fresh eBay.ph back in 2004 was doable as the market was still young and internet usage, very low.
In this case, the usual strategy of "bait them with free, then later charge them a fee" might be the ultimate business plan of eBay.ph. I couldn't think of any other way they'd generate revenue from the marketplace.
So, it makes sense. In the 3 years that the auction site has been operating at zero income, it could be high time to switch to the regular subscription model, especially that everybody has full access to Paypal in the Philippines.
So, to all those eBay Sellers out there, how does a $0.20 to $4.80 Insertion Fee plus 3.25% – 5.25% of the closing value sound to you?