Spotify is probably the most famous music streaming app in the market. Apart from offering free and premium subscriptions, it offers a wide array of features that places users more in control of their accounts. We recently made a list of the things that you should do to make the most out of your Spotify subscription. Some on the list are available both in the mobile and desktop versions of Spotify.
Play music and podcasts offline
Exclusively available for Premium subscribers, the offline listening feature allows users to listen to music and podcast even without Wi-Fi connection straight on their mobile devices. This is also applicable to the desktop version of Spotify. Meanwhile, those who use Spotify for free can only download podcasts on smartphones and tablets. Should you want to save battery, you can set your Spotify account to the offline mode which limits users to play only the songs and podcasts that they've previously downloaded. To avoid the expiration of the downloaded tracks, don't forget to open the app online at least once a month.
To see the full instructions for mobile and PC, you may visit this link.
Play songs from local files
Just like its other competitor, Spotify allows you to upload and play local music from your laptop/PC in .mp4, .m4p (excluding video), and .mp4 (if you have QuickTime installed) formats. So if you're planning to upload lossless audio from iTunes, don't dare to try it anymore. This is a piece of good news, however, for those who can't find selected songs from Spotify's library. Spotify Premium subscribers can also make a playlist out of the local files uploaded and download it on their device.
Step 1:Click the down arrow on the top page of the app, then choose Settings.
Step 2: Scroll down to Local Files and switch Show Local Files on.
Step 3: Switch off any sources you don't want Spotify to access.
Step 4: Click ADD A SOURCE to select another folder. You'll now find music from that folder in Local Files in the menu on the left.
Note: Spotify selects files in your computer's My Music and Downloads folders automatically.
Download tracks in high-quality
Other perks of Spotify Premium users include balancing of volume levels according to the environment you're in and downloading of music tracks in three audio quality: Normal, High, and Very High. This could be navigated through the mobile app's settings. You can even fine-tune further the sound with the device's equalizer. On the other hand, Both Free and Premium subscribers can adjust the music quality for streaming on the mobile and desktop versions of Spotify. Do note that audio quality varies according to the type of subscription plan. Spotify Premium offers better streaming quality up to 320kbit/s compared to Spotify Free's 160kbit/s. Click here to know more details about Spotify's audio settings.
Step 1: Tap Settings on the upper left corner of the mobile app's page.
Step 2: Proceed to Music Quality.
Step 3: Select your preferred audio settings for offline and online listening.
Note: Higher stream quality means more data will be used by the device. Also, higher download quality eats up more space in your device's internal storage.
Subscribe to Spotify Premium Family
In case you missed it, Spotify offers a subscription plan for families. Dubbed as Spotify Premium Family, it provides six separate profiles under one account for only PHP 194. Basically, the upgraded plan bears the same perks from the Premium plan with a personalized playlist on Family Mix and more settings under Family Hub. It is more affordable compared to the regular Premium plan though, with the bill being split among family members and friends.  Among its unique features include simultaneous music playback, additional parental controls, and free Spotify Kids in other western countries.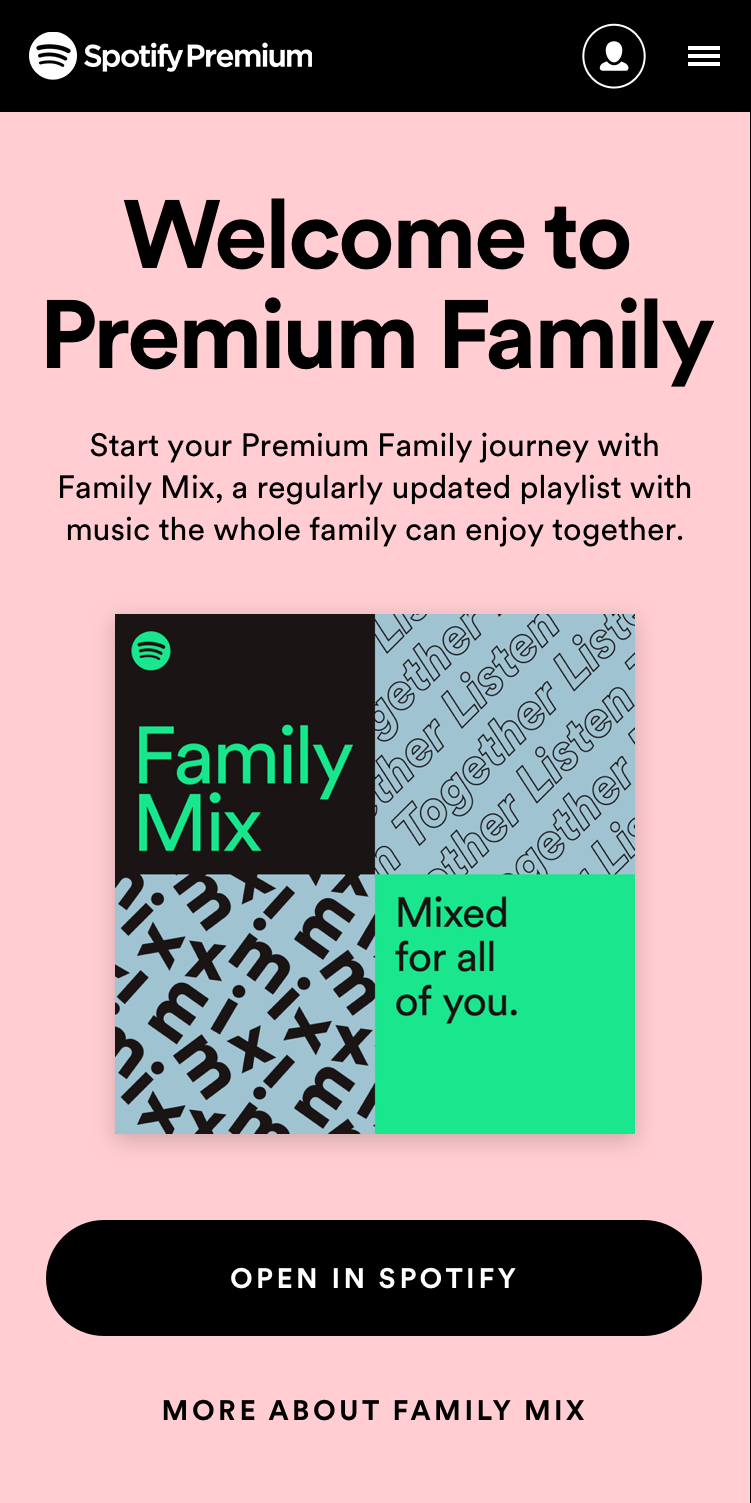 Connect with navigation apps
Spotify has made drivers' life easier by integrating its music streaming services to navigation apps such as Waze and Google Maps. This makes road trips more exciting, giving the users more control over their music and directions without interruptions. First, you need to connect your Spotify account under the said apps to make this function work.

To connect Spotify with Waze
Step 1:Open Waze on your mobile device and tap the Music icon on the map.
Step 2:Tap the Spotify icon then, on the permission screen, choose Agree
Step 3: On the Connect to Spotify pop-up box, tap Accept.

To connect Spotify with Google Maps
Step 1: Tap the bottom of the map screen while in navigation.
Step 2: Select Settings.
Step 3: For iOS devices, select 'Music playback' controls. Select 'Show media playback' controls.
Step 4: Select Spotify and accept the terms to connect your account.
Stream music on various devices
Spotify encourages its users to embrace universal music streaming on various devices including smartwatches, gaming consoles, and smart home devices including wireless speakers. A feature under the Spotify mobile app, Spotify Connect allows users to link their accounts on other devices and use their smartphones. Just open the Spotify app and log-in your account on your phone and to another device, connect both on the same Wi-Fi network, play a song on your smartphone, tap the Device Available at the bottom part, and switch to another device detected on your phone.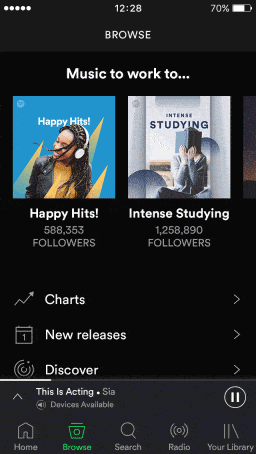 Play your previous Spotify Wrapped playlists
Remember the annual playlist that Spotify rolls out just before the year ends? You can still recover and listen to the playlist through the mobile app by going to the home page and scrolling down to see the Uniquely Yours section. Spotify also keeps a record on the past and present songs that are played on the loop with your account under the said section.
See what your friends are listening to
Curious to the selection of songs your crush or friends listen to? This is your chance to stalk their playlists, thanks to Spotify. The desktop app-exclusive feature shows your Friends Activity or the people you follow on Spotify which is located on the far left side. If you previously linked your Spotify account to Facebook, it will automatically synchronize your friends on the said list. Should you wish to hide your activity from your followers, you may do so by going to Settings and turning off 'Share my listening activity on Spotify'  or turning on Private listening under Social.
Note:  To show the Friends Activity, your desktop app should be 11190 pixels wide.
Scan a playlist
It's now easier to share music and go to your friend's playlist through the Spotify Codes. Users would need to allow camera access on the Spotify mobile app by going to their device's Settings. Aside from playlists, you can also seamlessly share artists, songs, and albums through the embedded code which can be accessed by clicking the three-dotted icon on the upper left corner.


And there you have it. Next time that you open Spotify, keep this list in mind so you can maximize your subscription plan. Have we missed anything? Do let us know in the comment section down below.